Need a unique gift?
You have come to the right place. Calgary Artist, Rob Milton can draw a caricature portrait of your family member, friend, employee, or hey, even you. It can be a simple face shot, a coloured picture with a fun theme, or a quirky scene with multiple characters. Caricatures make a great souvenir or gift, for Christmas, birthdays, anniversaries, retirement or Valentines. Hang it on your wall or use it as your profile picture! Take a look below for samples. If you've decided ordering one sounds like a great idea, shoot Rob an email for more details.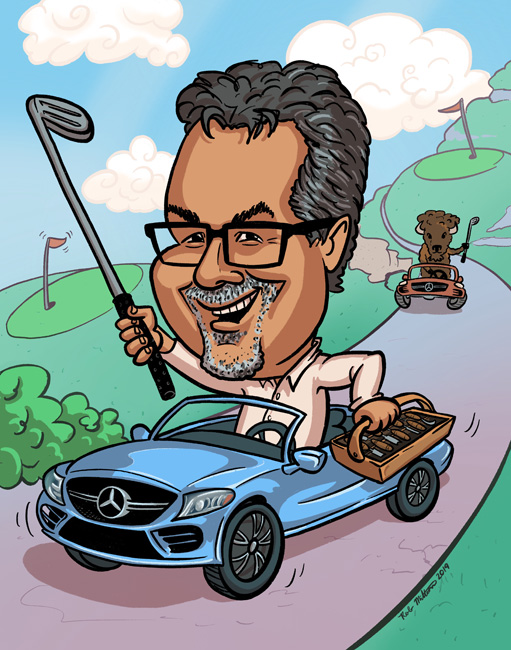 Retirement caricature done for Rangeland Engineering
A caricature is a great gift for your retiring colleague or an appreciation gift for current employees.
Save the Date card for weddings
Add something fun to your save the date cards or wedding invites by adding a caricature.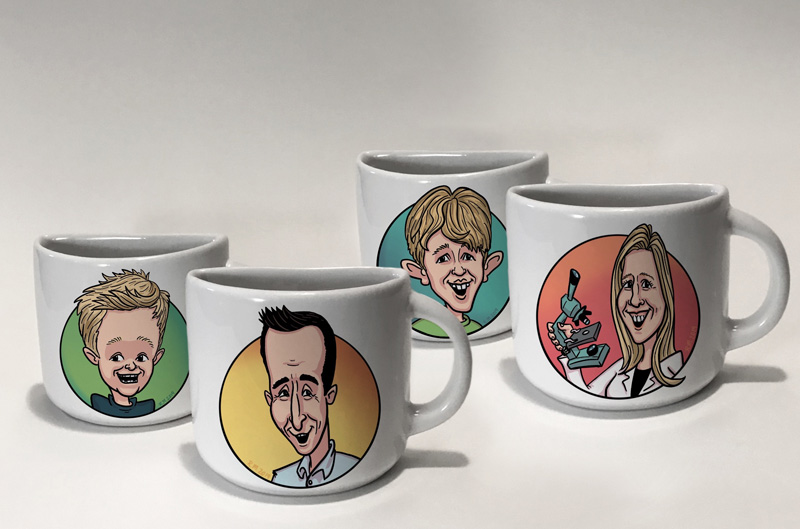 A family of mugs
From mugs to T-shirts, the possibilities of where you can put a caricature are endless. Rob's commissioned caricatures are created digitally so you can print them where you want them.
Couples Caricatures!
A caricature is a great way to celebrate a couple for an anniversaries, birthday, wedding, or Christmas.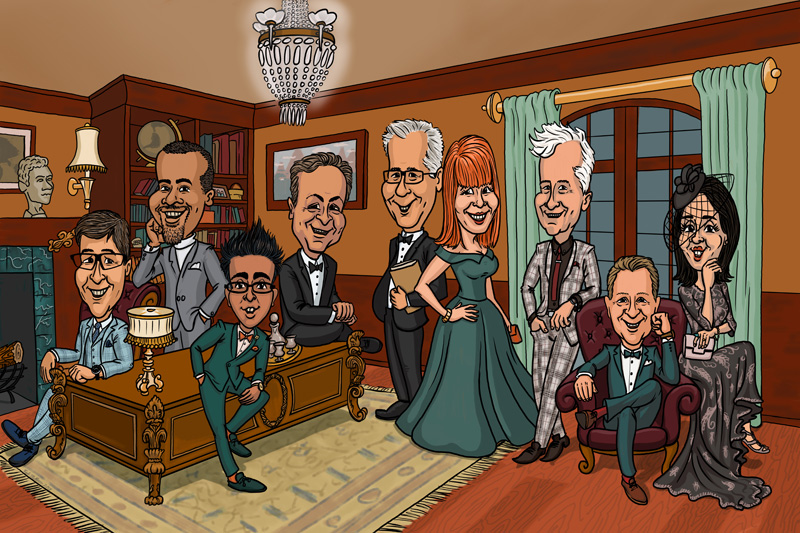 Team Caricatuure created for Calgary Heart Centre
Show appreciation for your team and have them drawn and hung up in the office. Most caricatures are drawn 11 by 14 inches but bigger options are available for works such as this.
Family caricatures
A caricature of your family is a gift your family will treasure for years.
Family Christmas Cards
Make your Family Christmas card a little funner this year with a Caricatured card. Caricatured Christmas Cards are also a great option for companies looking to send out cards to their clients and colleagues.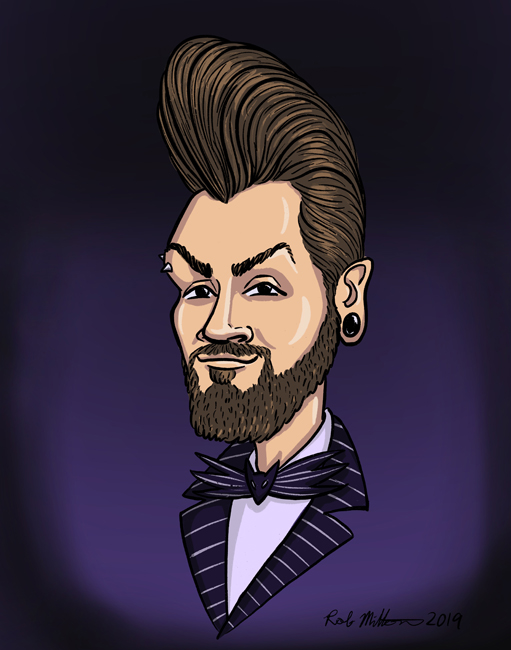 Headshot Caricatures
Your headshot is often the first impression you give to colleagues and clients so why not make it a fun picture?!
Wedding Caricature- Original photo from wedding photographer Connie Roberts- www.connierobertsphotography.com
I was stoked when Altiera asked me to draw her and her husband for their anniversary.
Dog Caricatures
Come on, you know dog owners love their dogs so why wouldn't they want a caricature of their dog?