Digital Event Caricatures!
So more people can watch the art come to life.
Rob Milton draws live digital caricatures, perfect for entertainment at corporate events, trade shows, conventions or anyone looking for an extra wow factor or a great marketing tool. Rob is based in Calgary, Alberta, but will travel.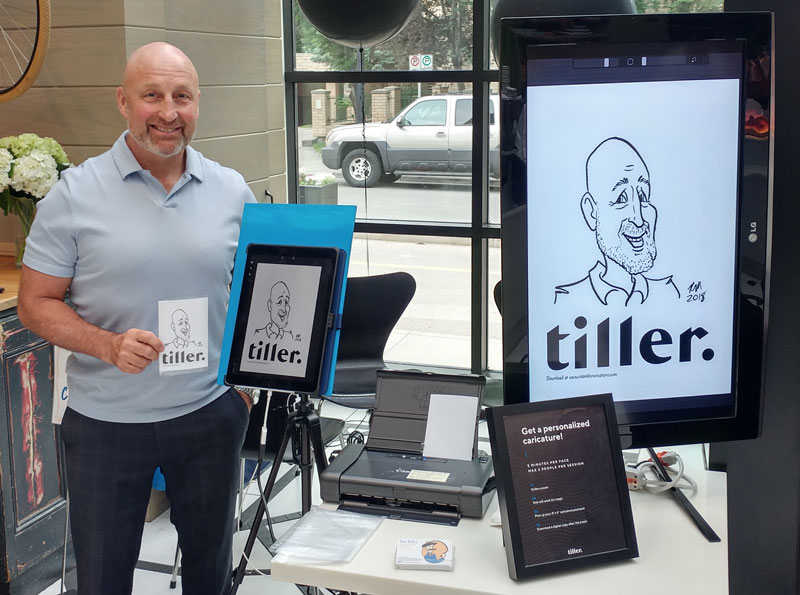 The Set up and what's included
-Rob draws live on his iPad connected to a 32 inch display so more guests can watch the magic and see it from far away.
-The finished caricature is printed on a 4 by 6 card, easy to cary, show around the event and take home.
-Each picture is branded with the clients company logo, making them a fantastic marketing tool that the guests will actually keep and share.
-The digital caricature will be emailed to the guest on the spot when wifi is available, so they can share online while the event is still happeing!
-About 12 guests per hour can be drawn in black and white. Colour is available at request of the client, but take longer so only about 8 guests can be completed in an hour.
So what does the client need to provide?
The Client will need to provide a table and 2 chairs close to an electric outlet. This service is for indoor venues only since the electronics need to be out of the weather and sunlight affects screen visibility.
Email for a quote!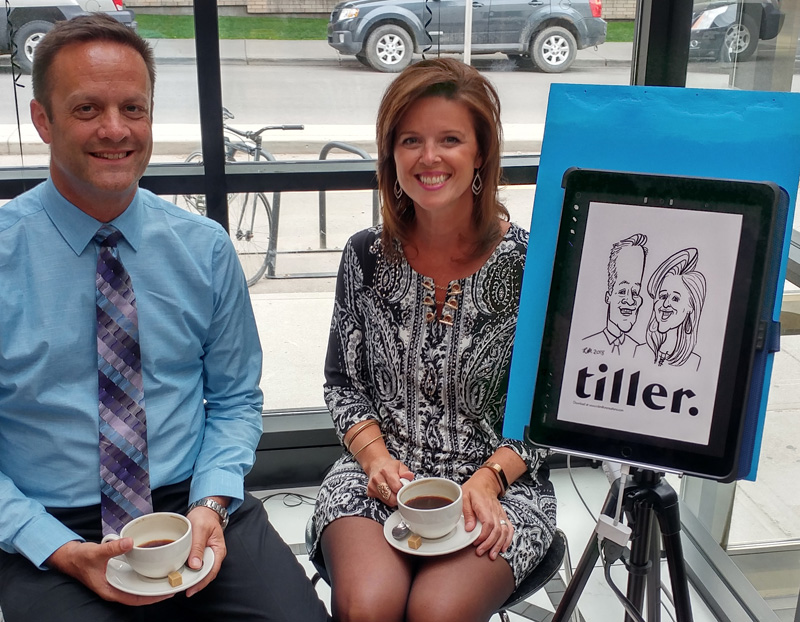 Couples or friends love being drawn together so they can remember their time together at a great event!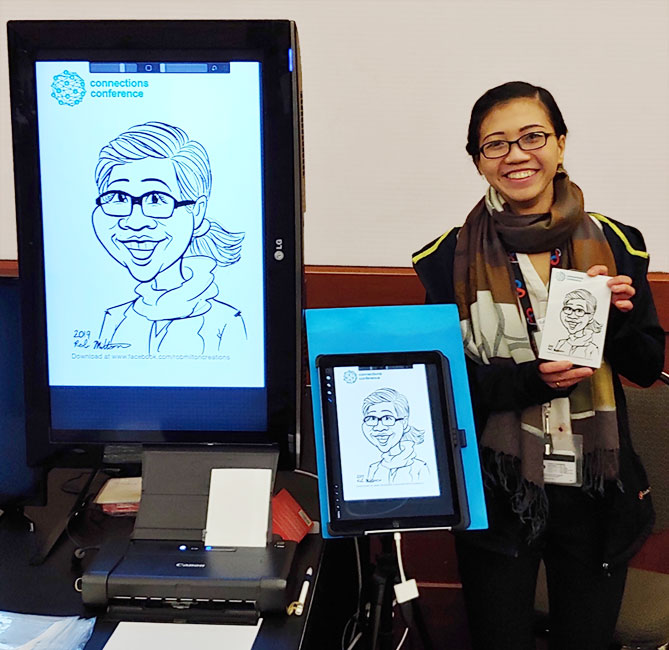 The Digital Caricature package really is a great way to put a smile on your guests faces.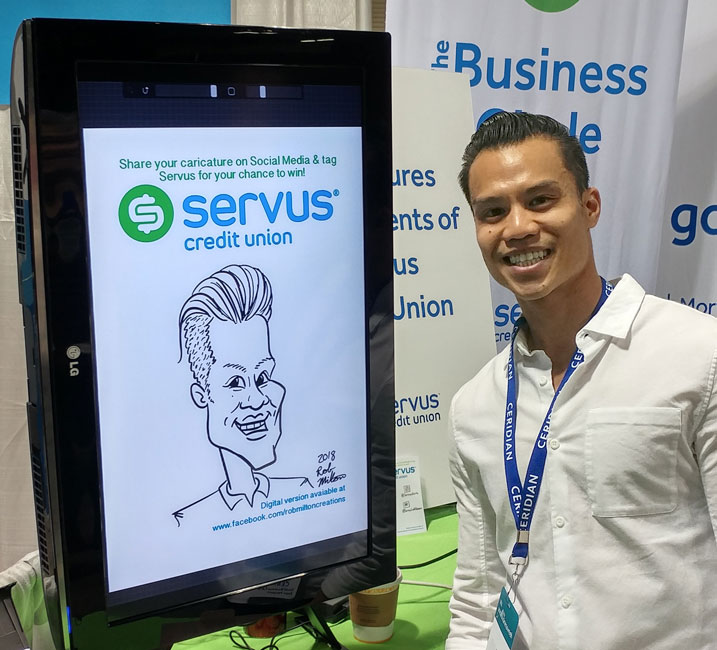 Marketing opportunity...
With the option to add your logo to each caricature, this entertainment sends guests home with a branded promotional product that they'll keep, display and share. Servus Credit Union used this opportunity at a trade show to create a social media contest.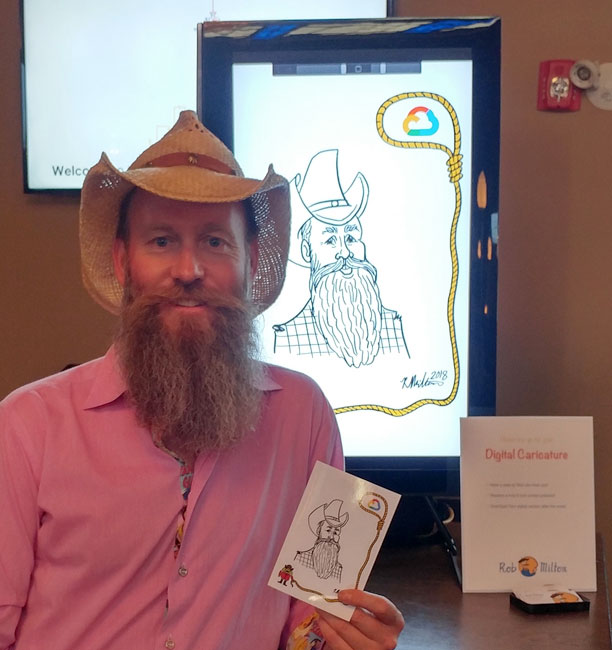 Stampede is big in Calgary, it's no wonder why Google Cloud used this opportunity to have a client engagement event with live Digital Caricatures.
Black and white caricatures are quick and fun, but coloured caricatures are also available when time allows.