What is a Caricature?
A caricature is a funny cartoon portrait of YOU! For Traditional Event Caricatures these are quickly done sketches in black and white on paper that your guest can laugh at, show around, then take home and continue to enjoy.
Why get Rob Milton, Caricature Artist at your event?
Rob has been drawing caricatures at events since 2009. He can draw a person in black and white in only 5 minutes; that means about 12 guests can get drawn in an hour! Not only does he entertain your guests, but he gives them a souvenir so they can remember your event for years to come. His wacky drawings are great entertainment at Weddings, Stampede parties, Charity events, family BBQ's, Birthday parties, corporate events, promotional events and of course Christmas parties.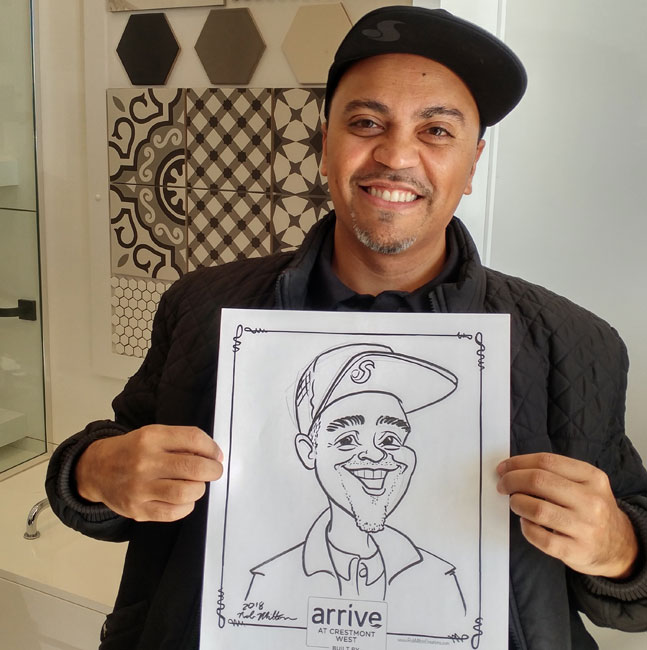 That's right...
Caricatures aren't just for kids. Adults love them!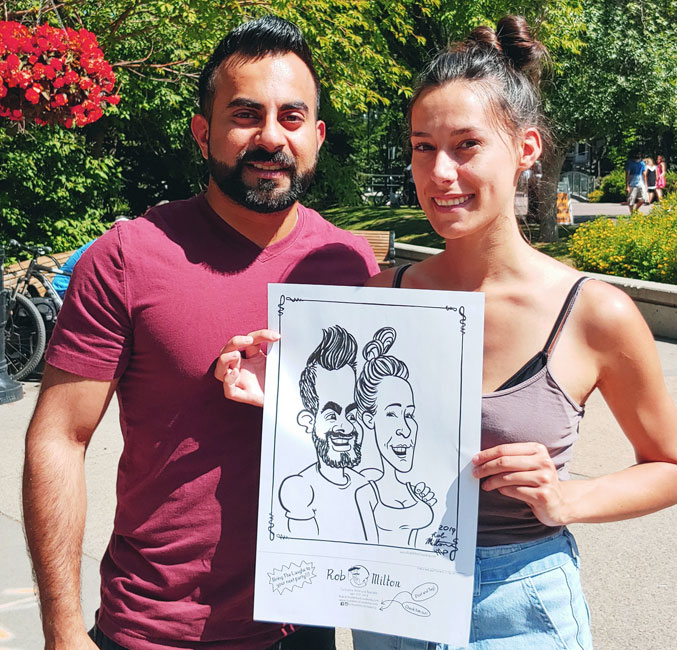 Caricatures can be a great way for couples to remember their date to a great event! At most events couples caricatures are the most popular and only take an average of 10 minutes to draw.
Kids love caricatures, and Rob's great with kids.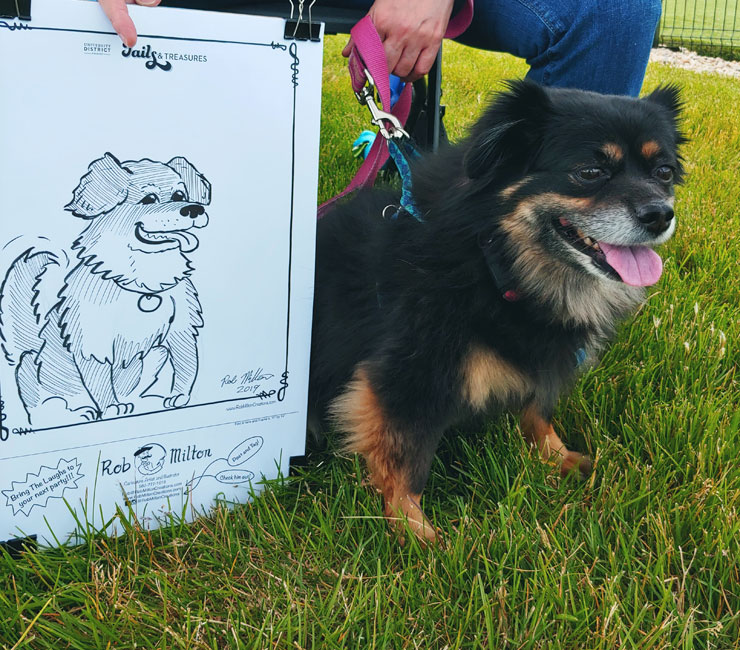 That's right. Rob can draw dogs too, so if you've got a dog-themed event, Rob's Caricatures might just be a great idea. Maybe you have another idea, or an odd request, drop Rob a line and find out if it's possible.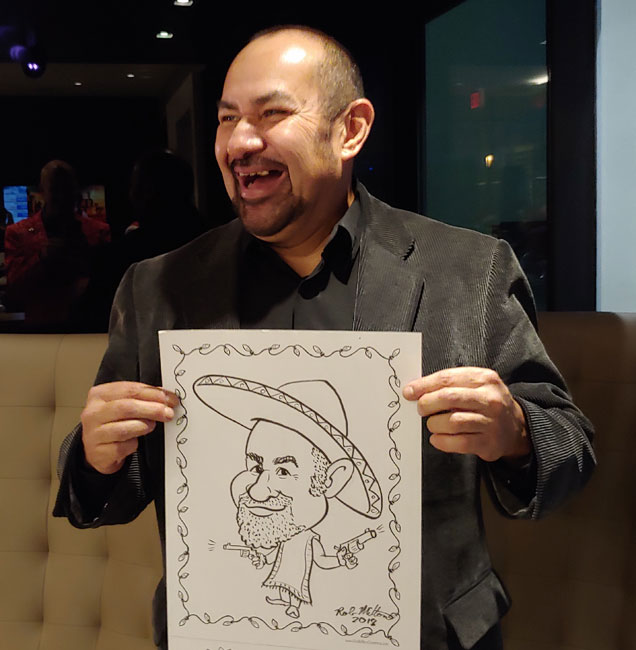 "One of the most rewarding parts about doing caricatures is the smile on the customers face, and the laughter erupting from their lips when they see the picture."
Thought's from Rob:
"I think a great caricature really highlights the individual's attributes through exaggeration of size, or shape, or just simplicity. Of course I want to create something showing the happy side of their personality, and provoke laughter."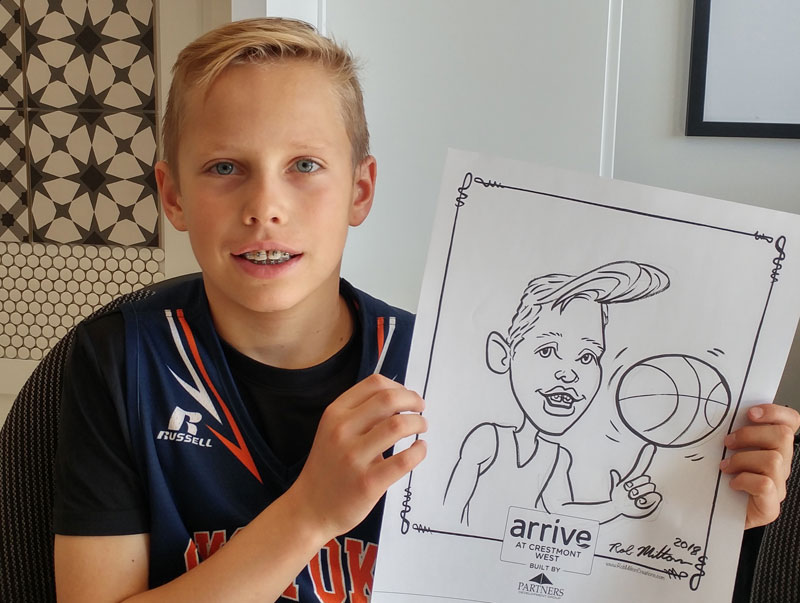 Marketing Opportunity:
If you're having a marketing event or even a corporate party you'll want to ask about adding your logo onto the pictures. It turns them into a promotional giveaway that your clients will actually keep, hang up, and show off.
Looking for the perfect wedding entertainment?
Keep your guest entertained at your reception and send them home with a memory of your special day that they'll actually keep. Photo booths can be fun, but a caricature artist adds a personal touch and a fun interaction. You can also ask about adding a title or custom boarder to all the caricatures.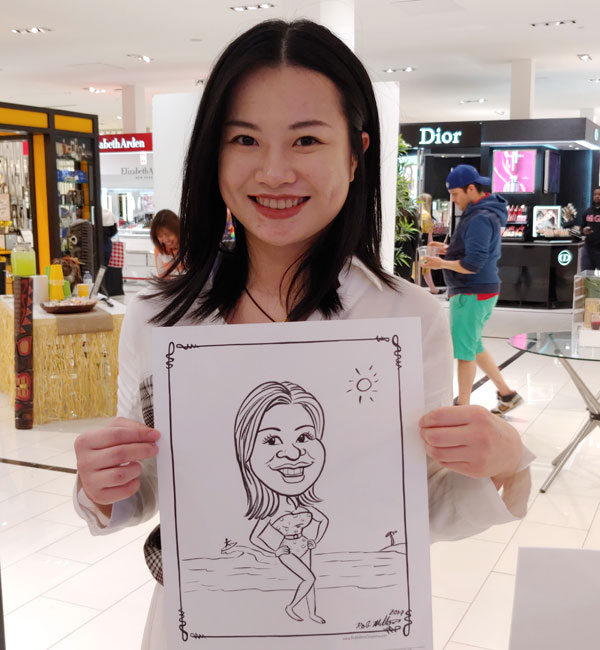 Rob loves the beach life, but whatever your theme is, Rob will work with it to provide your guests with great on theme caricatures.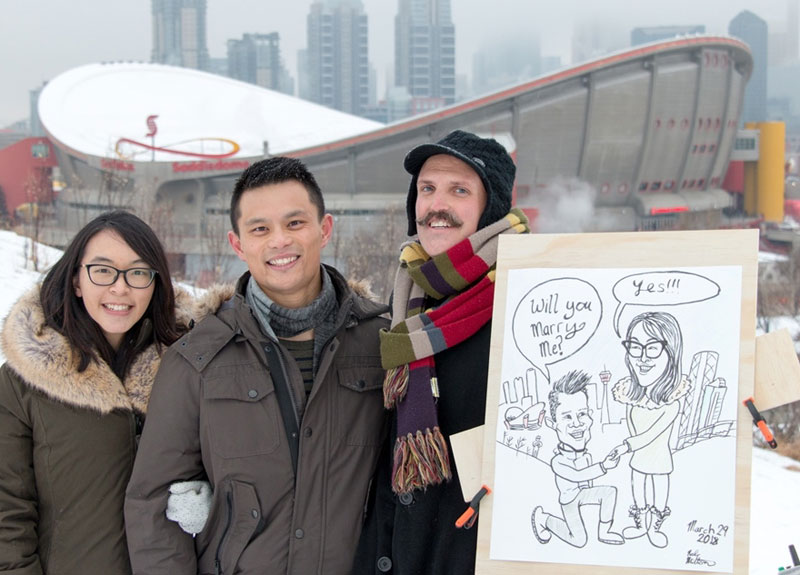 Every now and then I get to do something extra special. This marks the 4th time I was asked to help a man propose to his gal.
Guests from out of town?
When you have a conference in Calgary, you gotta experience our cowboy culture!
Yahoooooooooo!
Rob provides all the best entertainment caricatures for your stampede breakfast or office party.
Deck the halls with caricatures drawn by Rob for Christmas. They're always fun whether it be an office Christmas party, or a cozy in-home soiree.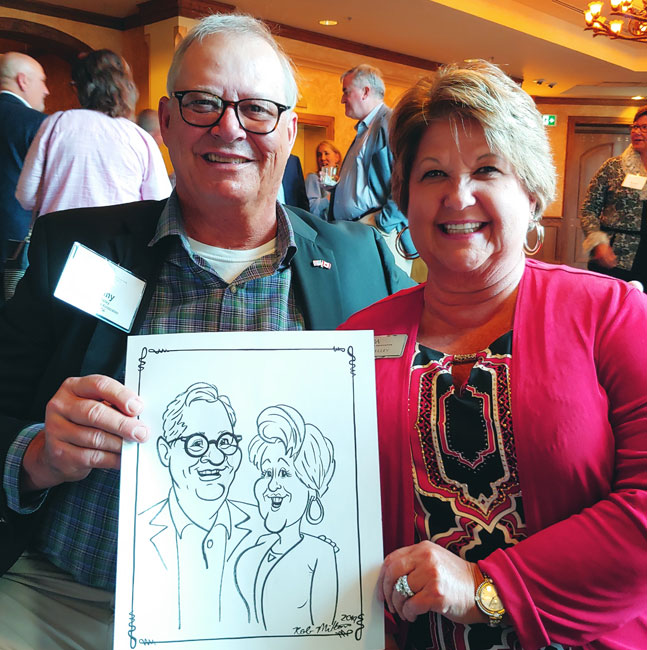 People often ask how I nailed their personality in their Caricature.
"I'm defiantly an extrovert. When I feel the energy from guests it feeds my enthusiasm and I let it show in my work."
Want to take Rob somewhere beautiful for your event?
Well that sounds awesome, Rob is based out of Calgary, Alberta but is happy to travel. Rob frequents places like Banff, Lake Louise, Canmore, Kananaskis, Waterton, Red Dear and is happy to consider further destinations. Please mention your event location when you request a quote.
Looking to add the WOW factor to the traditional caricatures setup?
Check out the Digital Event Caricatures page, a great way to add more entertainment value to your caricature booth.